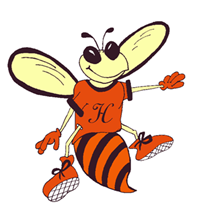 WATCH D.O.G.S. (Dads of Great Students), a K-12 program, invites fathers, grandfathers, uncles, or other father figures to volunteer at least one full or half day at their child's/student's school during the school year.
What are the Goals of the Watch Dogs Program?
To provide positive male role models for the students, demonstrating by their presence that education is important. To provide extra sets of eyes and ears to enable school security and reduce bullying.
What do Watch Dogs Dads Do?
Watch DOGS dads and volunteers perform a variety of tasks during their volunteer day including monitoring the school entrance, assisting with unloading and loading of buses and cars, playing at recess, eating lunch with students, or helping in the classroom with a teacher's guidance by working with small groups of students on homework, flashcards, or spelling.
How do I Sign Up to be a Watch Dogs Dad at Holcomb?
Sign up HERE to be a Watch DOGS Dad at Holcomb. Please sign up at least a week in advance so we can prepare your schedule accordingly.
What do Watch Dogs wear when they Volunteer?