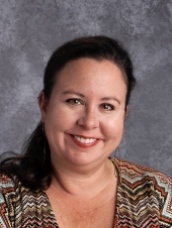 Ms. McLarty has served as principal at Washington Elementary since 2000. She earned her Bachelor of Science in Elementary Education from the University of New Mexico. She has a Masters Degree and Specialists in Education Administration from the University of Arkansas in Fayetteville.
Before becoming principal at Washington, she taught 6th grade at the Laguna Pueblo in Laguna New Mexico. After returning to her home state of Arkansas, she taught Special Education and Fourth Grade at Butterfield Elementary in Fayetteville. Afterwards, she served as Assistant Principal at Asbell and Vandergriff Elementaries.
Ms. McLarty has a family with two children; one is a college student and the other is currently attending FHS.